FLOWER FOOD for Florist & Wholesaler / Transpiration inhibitor
FLOWER VEIL BA+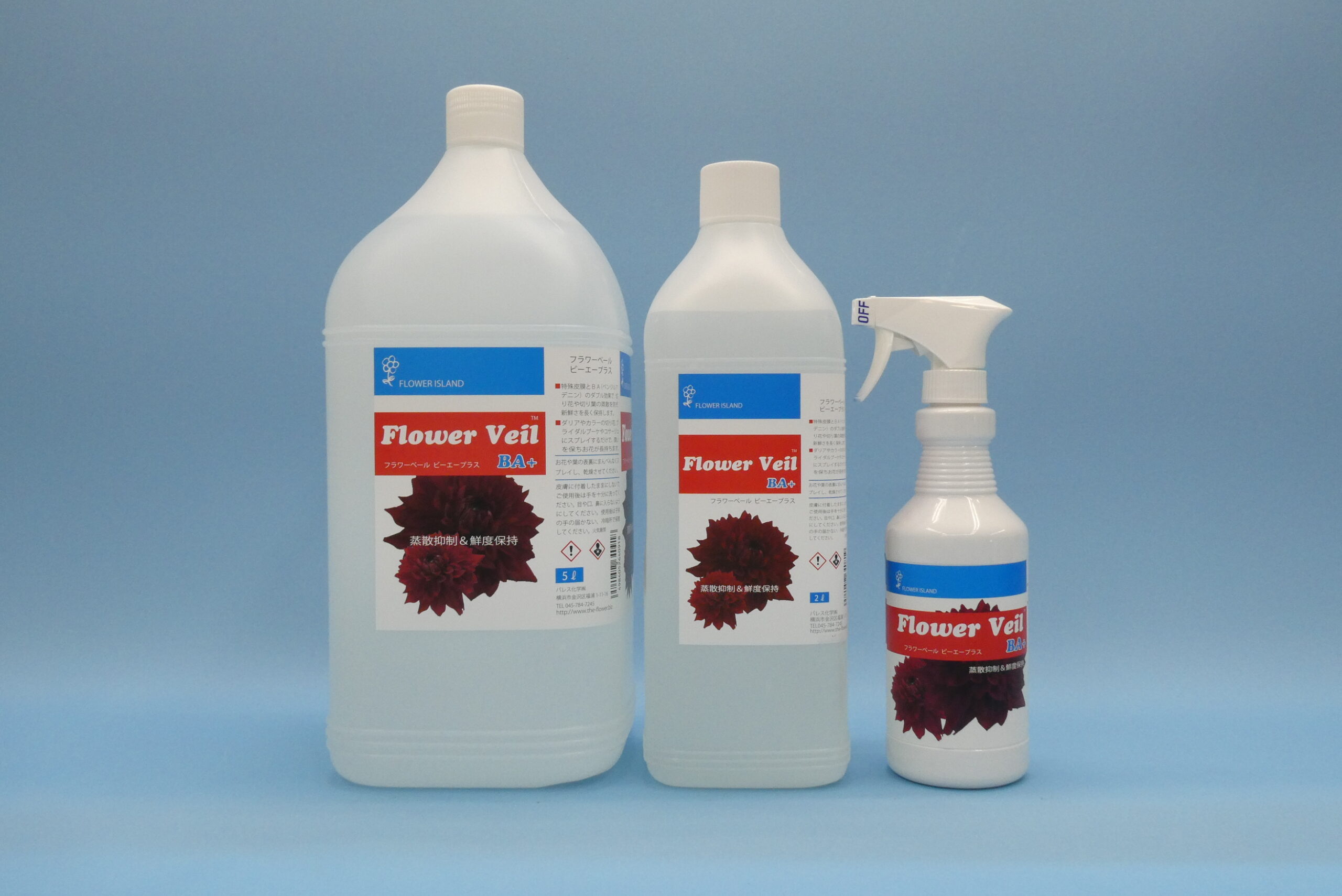 Description

A transpiration inhibitor for cut flowers. Spray on the front and back of the flowers and leaves. It keep fresh longer. Spray on a bridal bouquet, corsage or arrangement to keep it moisturized and fresh for a long time also. In addition, by further blending BA (benzylaminopurine), it is highly effective for cut flowers of Dahlia and color.

Method

Spray undiluted solution on bouquets, corsages, and arrangements.

Standards

FLOWER VEIL BA+ 500mL
FLOWER VEIL BA+  2L(Refill)
FLOWER VEIL BA+  5L(Refill)

Effective flowers

Dahlias、Calla lily、bouquets、corsages、arrangements、etc.
Please feel free to contact us for any inquiries